---


- We work worldwide: The computer creating the programs for business account of normsand another, in your formats, with your language, at available price.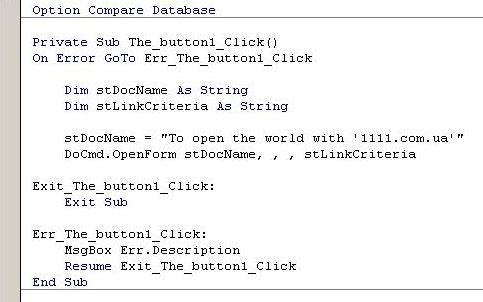 - The computer programs: creation, development, maintenance, support - for your workplace, individual accounting and each business area.

- Our programs are created by own company, we do not distribute other programs.

- When there are grammatical errors in the language, you would help us to correct them. The program code without mistakes is guaranteed.





The structure of your task accomplishment:



- We agree with you the program details and confirm them on email.

- We create the program and email it to you for testing.

- After you check the program you pay for it.

- After you pay the program is sent on your email.

- Our program is working when the Ms Access is installed on your computer, which contains in MS Office: MS Outlook, MS Access, MS Excel, MS Word.

- We guarantee the information we find out when working with you is confidential.

- Payments are available through our account and Visa, individual contract is possible.


---